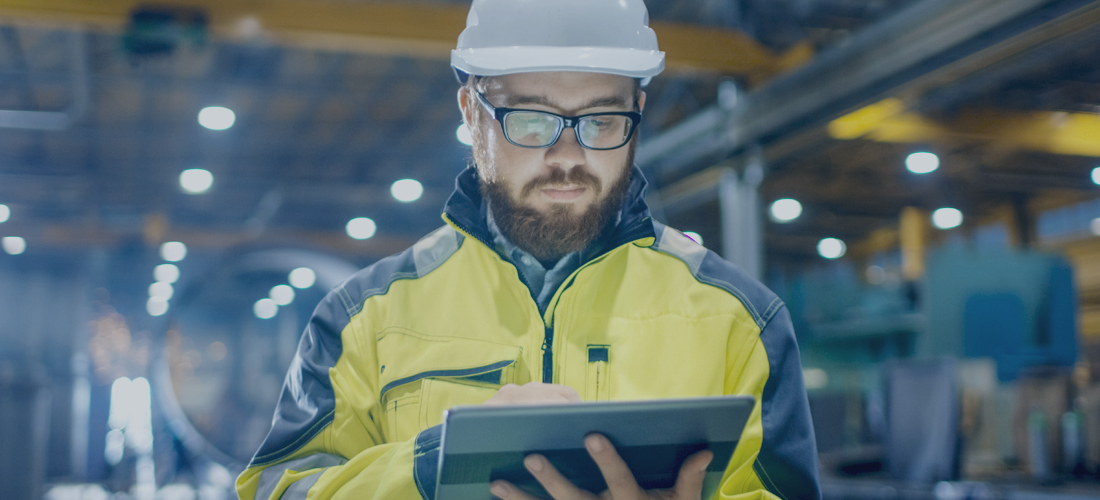 Posted by Taylor
On June 21, 2019
3D printing is set to impact nearly every industry.
Here are 7 fields where 3D printing is already transforming and accelerating growth.
It seems like only recently that 3D printing was a niche hobby beloved by self-proclaimed geeks and contained to high-end libraries or hidden behind large company additive manufacturing labs. But a lot has changed since then, as 3D printing has evolved from a fascinating new hobby into an industry-transforming tool that accelerates production while reducing costs.
As new materials are introduced and additive technologies continue to get better, more and more industries are experiencing a dramatic increase in adoption rates thanks to the capabilities and benefits of 3D printing.
With that in mind, here are 7 industries that are already being transformed by 3D printing.
Manufacturing
Perhaps the most obvious industry on our list, manufacturing is already struggling to keep up with the speed at which 3D printing is evolving. It used to be that only highly specialized equipment and proprietary technology would allow companies to mass-produce custom parts and products. Today, companies have more options than ever for manufacturing parts on-demand, from investing in 3D printers to move production parts in-house or by working with a manufacturing service partner to print end-use parts.
In the not-distant future, companies will no longer carry inventory and will be able to 3D print replacement parts for their customers as needed. This begs the question— will we eventually stop selling hard products, but rather sell the rights to specific designs which customers can then print out on their personal 3D printers? The implications at the manufacturing level are fascinating to consider, and the evolution is already underway.
Construction
We've come a long way from printing small keychain trinkets and toys. 3D printing has changed the way that entire buildings and structures can be constructed. New large-format technologies allow for the simple concrete structures and buildings to be made within 24 hours.  Low-cost design and the production of increasingly complex and specialized materials allow for low-cost and straightforward construction methods. Recently, the first entirely 3D printed home was built.
Medical
The healthcare implications of medical 3D printing are too numerous to count, and as the technology becomes more robust, its opportunities to save and improve lives will only expand. Medical facilities are already using 3D printers to quickly design and print bio-compatible implants, dental fillings, and even specially fitted casts for patients of all shapes and sizes.
Speaking of the dental clinic, dentist Crown Heights NY, offer a wide range of services to improve oral health and enhance the overall patient experience. These services include dental bonding, braces, implants, Invisalign, crowns, fillings, dentures, wisdom tooth extraction, tooth extraction, teeth whitening, porcelain veneers, and root canal procedures. By providing comprehensive and personalized treatments, these dental clinics prioritize precision in their procedures and aim to achieve excellent oral healthcare outcomes. The focus on utilizing advanced techniques such as dental fillings and custom-fitted casts ensures that patients receive optimal care tailored to their individual needs.
Meanwhile, doctors can now print customized surgical tools in order to perform operations with unique 3D printed titanium parts, such as back replacements and knee or hip implants.
The next frontier? Printing artificial bones, cartilage, and even organs. Companies have already successfully 3D printed human tissue, a working ear, an artificial heart, a kidney and liver structures.
Space Exploration
 Space is one of the most promising frontiers for the future of 3D printing. When you consider the cost and time associated with sending new tools and materials to space, it's easy to imagine the potential of simply transmitting a design for a vital tool to a 3D printer on a space station. Astronauts in space can use 3D printing to create replacement tools and parts at a much less expensive and more timely rate than waiting for the next rocket launch.
This isn't just a hypothetical scenario—there's already a 3D printer on the International Space Station that astronauts use to print critical tools and materials as soon as they need them.
Fashion
 3D printing has already been the subject of attention in the world of fashion design. From trendy, high-fashion accessories and designs to sneakers and other functional wear, designers have been taking notice of the power of 3D printing to create new and unique styles. Most recently, the first 3D printed dress walked down the red carpet at Fashion Week and looked stunning.
Some designers have used 3D printing to create exclusive fabrics that make their designs entirely unique, a highly sought-after trait in the world of fashion and bespoke garment production.
Electronics
The world of electronics retail is a massively profitable arena, but the manufacturing of parts involved has led manufacturers to seek new ways to cut costs and increase productivity. 3D printing has allowed them to do just that by introducing an efficient way to print and replicate small, precise parts using a wide range of materials.
Food
Yes, even the food industry is getting in on the 3D printing revolution. As printers become capable of handling a wider range of printing materials, some are even being used to create food molds and fondant designs. They're also being used to create unique packaging and accessories.
Final Thought
3D printing is still a relatively new, and yet it's already begun evolving and growing at an exponential rate. It will be interesting to see how it continues to impact other industries over the next few years, especially considering further innovation and evolution as the technology becomes more powerful and less expensive.
In the meantime, there's plenty to be amazed by with this transformative new technology.