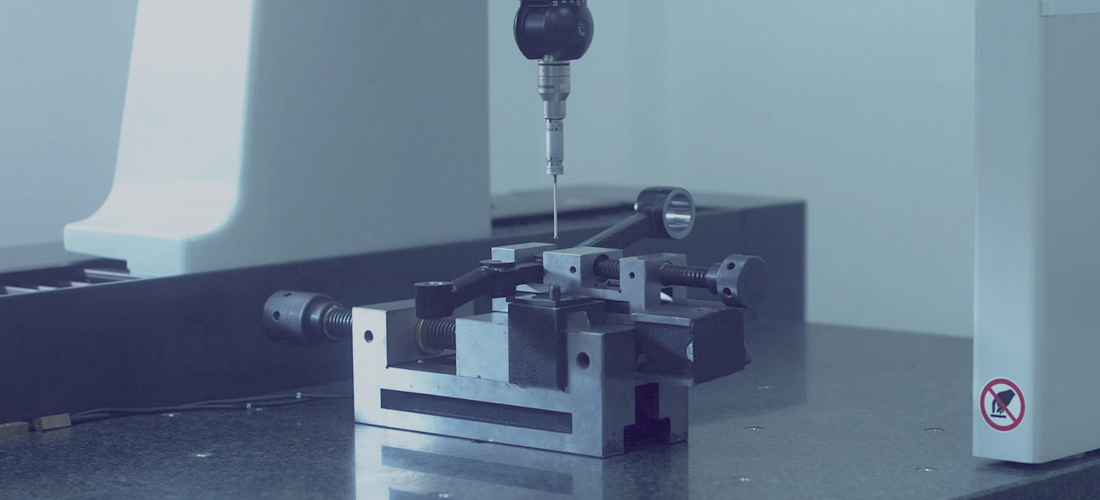 Posted by Brandi
On June 24, 2019

Jigs and fixtures are a core component for manufacturing lines. Jigs are customized to control and maneuver a tool or piece during production operations. Fixtures, on the other hand, hold a tool in a fixed location. Together, they speed up the repetitive production process without compromising on reliability.
However, producing the jigs and fixtures themselves is a difficult task since they require immense customization to act as reliable manufacturing aides. Now, 3D printing is providing a solution for producing accurate jigs and fixtures to enhance efficiency and performance.
Here's how manufacturers can benefit from using 3D printed jigs and fixtures.

Variety of Materials
For starters, relying on 3D printing for producing jigs and fixtures allows manufacturers to select from a range of different technologies and materials. Engineers can then manipulate features, such as UV and heat resistance, flame retardation and resistance to chemicals.
Manufacturers can now get jigs or fixtures printed with a variety of finishes and colors. Moreover, the use of non-abrasive materials in 3D printing implies that workpieces, which come into contact with jigs or fixtures are less susceptible to damage during assembly and handling.

Lightweight Jigs and Fixtures
Machine operators have to regularly handle and quickly change production jigs and fixtures as well. This makes it crucial that the parts are ergonomic and lightweight. Fortunately, most 3D printed materials are lighter than aluminum and can act as a direct replacement.
This allows a safe process and reduces the load on operators who have to maneuver jigs and fixtures without compromising production schedules or personal safety. With technologies like Fused Deposition Modeling (FDM), engineers can set the part's infill area to increase or reduce material and overall weight.

Accurate Machinery
3D printers can produce parts such as jigs and fixtures with high levels of accuracy. Forms of 3D printing, such as Stereolithography (SLA) or Selective Laser Sintering (SLS) are used to produce fully functioning connections like interlocks and snap fits, and even intricate electronic aides.

Better Design Capabilities
3D printing can produce parts that offer much more flexibility when it comes to design optimization with design iterations. Designers can rely on 3D printing technologies to easily create complex yet ergonomic designs for increased comfort and better worker interaction.

Production Speed
Compared to traditional production methods, 3D printing technology is much faster. Engineers and product designers can quickly print parts for prototyping and production.
Companies are investing in 3D printers to reduce the need for upfront tooling and manage costs. Designs can now be stored digitally and revised over time at a lower cost than that of carrying inventory. When needed, they can be 3D printed on-demand.
Typically, CNC machining lead times can extend to days or even weeks before a production part is complete. Using 3D printing can increase production speed, boost efficiency and decrease costs.

Lower Cost
Lastly, manufacturers can expect a dramatic decrease in production costs when they make the switch to 3D printed jigs and fixtures. Most savings are from the reduction of machining expenses due to high minimum order quantities.
Usually, large quantities aren't needed when 3D printing custom jigs and fixtures. In most cases, a company might only need one or a handful of pieces made.
This is where 3D printing surpasses traditional machining methods and can help reduce costs while providing a new resource for creating one-off manufacturing aides. Let's not forget that jigs and fixtures are also 3D printed using cheaper materials and produce less waste.

Jigs and Fixtures: Requirements and 3D Solutions
Jigs
Take bench-top assembly jigs, for instance, these have to be made from a wear-resistant material that doesn't damage production parts when it is exposed to them. Assembly jigs can require integrated electronics or ergonomic grips that allow for easy operator interaction.
Most importantly, jigs often need high levels of customization to suit custom part geometries. 3D printing provides a great solution for this with various technologies and performance materials to choose from. Fused Deposition Modeling (FDM) is among the faster 3D printing methods and is highly cost-effective compared to traditional methods.
On another note, Fused Filament Fabrication (FFF) can print strong parts using a base material and strengthen specific infill areas with continuous fiber reinforcement such as Carbon Fiber, Kevlar or Fiberglass. Stereolithography (SLA) prints using engineering grade resins and precision quality.

Fixtures
When it comes to fixtures, coordinate-measuring machine fixtures are a prime example of what is being 3D printed. A CMM probe will lightly touch a part at various locations to accurately obtain measurements but has to be sure not to scratch or transfer markings on to the contact surfaces. Many industries are turning towards 3D printing as a new way to print CMM fixtures that can hold production parts with complex geometry.
Such fixtures demand high levels of customization to meet production demands and quick construction to accommodate iterative prototyping and part testing.
Photopolymer resins can be used to print precise fixtures using SLA technology, which provides a higher level of accuracy and detail by curing the material with a laser. Designers can choose from a range of engineering resins with special properties that suit unique applications.
3D printing has come a long way from being used for conceptual designs and prototypes, to create custom-made parts with real-world use cases. Now, manufacturers everywhere can speed up production processes and address needs throughout the supply chain.