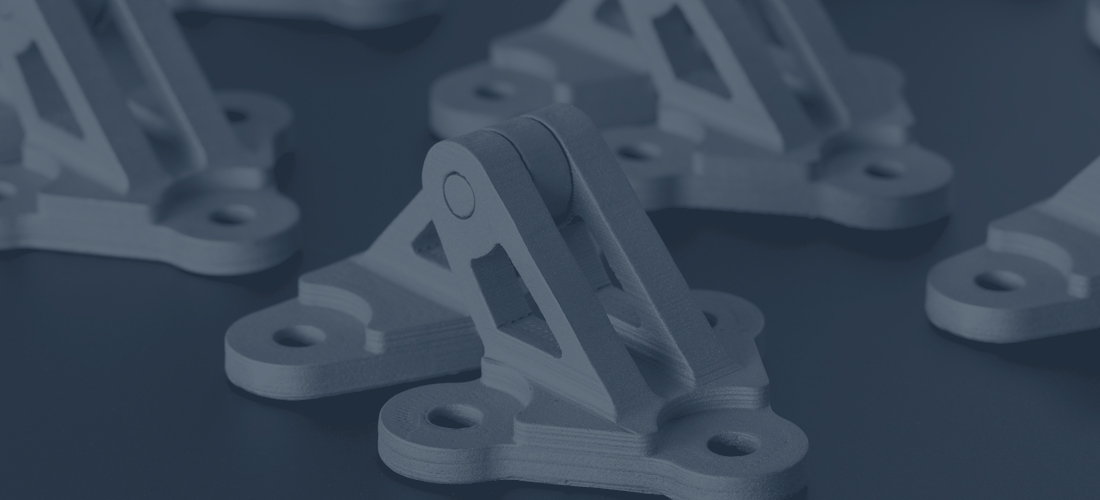 Posted by Robert
On July 13, 2019
Now that people can easily purchase consumer-grade 3D printers at an affordable price range, 3D printing technology is making waves across different home-based creators. However, these complex machines aren't just the obsession of tech-junkies and hobbyists, they're transforming how manufacturers deal with making prototypes, designs, and creating the final product.
As 3D printing technology becomes more accurate, companies can produce parts with greater speed and efficiency. This gives manufacturers a better ROI as opposed to older, rather outdated manufacturing techniques.
What's Happing in the Industry Today?
3D printing experts and enthusiasts refer to the Wohlers Report for a yearly forecast of growth in the industry. This is because it acts as the leading authority on trends in the industry and this year's report predicts that by 2024, the 3D printing industry will grow to $35.6 Billion. The technology also boasts an impressive impact in a variety of different industries.
3D printing Disrupting Mass Production
Industry experts say that although 3D printing itself has enormous implications in different industries, the technology is bigger than just its applications. It's at the forefront of the upcoming manufacturing revolution, called Industry 4.0.
Up until a few years ago, the main processes that used 3D printing application was rapid prototyping and designing. They were also used for creating small batches of products for testing purposes. Now, 3D printing is being used to speed up things in the production line.
Enhancing Efficiency in the Production Line
Production part manufacturers are opting for 3D printed parts instead of conventional methods because of the speed and durability they provide. Now, companies can decrease manufacturing costs by opting to produce 3D printed parts such as jigs and fixtures. Not only are they produced at faster turnaround times, but they can also be customized with specific features.
Engineers can enjoy more flexibility to optimize each part's design to allow seamless functionality. Creating ergonomic parts doesn't have to be a complex task requiring hundreds of prototypes anymore. Designers can simply change certain dynamics to create a completely different part.
With 3D printing, it's Cheaper to Make Mistakes
All of the world's greatest experts, industry leaders, and professionals say that mistakes are the best ways to learn and improve one's skills. However, what can you do when making mistakes take up so much time and money? This was the case with making production line parts and manufacturing prototypes.
One of the greatest benefits of 3D printers is that you don't need to retool them between different production runs. Sure, you can consider a 3D printer's assembly speed to be slower as compared to a conventional assembly line. Nonetheless, if you take into account the different issues that hinder production, as well as human error, plenty of things can go wrong as far as traditional manufacturing processes are concerned.
Say Goodbye to Design Limitations
For a long time, designers have been unable to implement new ideas because of limitations when it comes to geometries. Now, 3D manufacturing opens up a world of different possibilities for manufacturers.
Designers can now achieve a variety of different geometries that used to be considered time-consuming or even 'practically impossible'. This includes small interior cavities or holes that diverge in different directions. Engineers can create such elements conveniently and with minimal effort.
A Sustainable Option That Reduces Waste
Since 3D printing is still in its initial stages as production technology, manufacturers may have to deal with temporary issues like high material costs. But at the same time, the variety of materials used for 3D printing is increasing, allowing the overall price of resources to fall over the course of time.
Nevertheless, you'll find that the cost is still low when compared to conventional methods, which results in much waste. In contrast, 3D printing uses materials rather efficiently, which ultimately decreases how much waste is produced in the long term.
3D printers only utilize enough material to pass through the machine's extruder and to assemble a product.
Greater Choice When it Comes to Materials
The innovative technology expands the manufacturer's range of materials to choose from. This development is signaling the discontinuation of traditional plastic-based products. Now, bioplastics are in development for 3D printing.
For instance, the LUMA Foundation in Arles, France, has developed a creative algae-based polymer. The invention absorbs carbon dioxide at a surprising rate – so much that it can render the production process carbon negative.
At the same time, bioplastics are fairly easy to recycle. Not to mention, they degrade at a faster rate compared to synthetic, oil-based plastics. This not only makes 3D printed products a more affordable solution but environmentally-friendly as well.
The industry continues to make the production process more efficient while working to keep material costs low. As scientists and engineers work to address different challenges, we'll be seeing a number of new projects in the future that implement 3D printing at a greater scale.