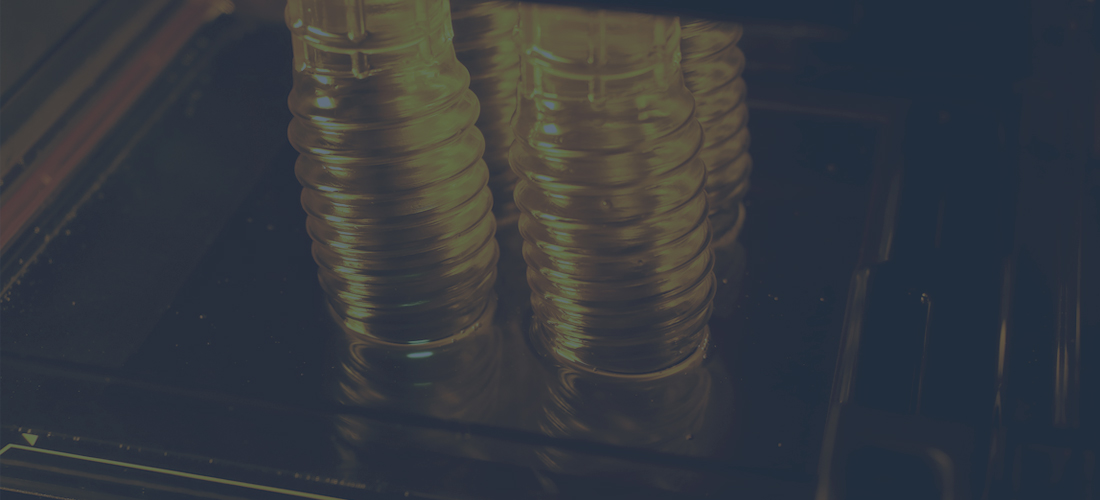 Posted by Robert
On January 11, 2020
Stereolithography (SLA) 3D printing has been around for years but the machines were previously too expensive to scale and mostly too complicated for the average person to use. With the recent developments and advancements in SLA, the machines have become more cost efficient and are much easier to use. Formlabs is a great example of maturity in the SLA space. At PrintParts, we use their Form 2 and Form 3 machines because they are smaller, more scalable and allow us to offer high-quality parts in mass production quantities.
Now that SLA printing is more available, manufacturers, home decorators, engineers, and designers are turning to 3D printing for many of their projects. Let's take a look at SLA printing, its advantages, and how it might be the next solution to your project.

What is SLA 3D Printing?
Stereolithography printing is an additive manufacturing technology in which photopolymer resin is used to form objects by curing the resin with an ultraviolet (UV) laser beam. Your part file is uploaded to our software and your part is sliced into layers. Then, your part is sent to our SLA printers the build platform is lowered into the resin-filled tank, and the laser creates your part by solidifying the resin through a process called photo-polymerization – layer by layer.
Unlike Fused Deposition Modeling (FDM) or Fused Filament Fabrication (FFF) 3D printing, which you're probably more familiar with, SLA
Advantages of SLA 3D Printing
SLA 3D printing has functional, aesthetic, and economic benefits because it can produce beautiful, durable objects that are relatively inexpensive in comparison to traditional manufacturing. Many people are turning to SLA to print parts other manufacturers cannot, quickly prototype a design or test the functionality of a product, and even to create gorgeous custom jewelry pieces that can be sold on demand.
SLA allows us to provide:
Rapid Prototyping: 3D printing a prototype or shape with SLA is significantly faster than having it created by a manufacturer. Printing your design can take anywhere from a few hours to a few days instead of weeks.
Quick Process: 3D printing is a single step additive process which is why it's not as costly and time consuming. Once the part file is uploaded to our machines, the printer mostly does the rest. This creates a quick and efficient process to making parts.
Cost: SLA printing is less expensive than traditional manufacturing which gives you the opportunity to modify your part design or iterate your through challenges within budget.
Quality: Resin is available in a wide variety of materials that range in colors, finishes, compounds, and properties. SLA printing utilizes high-resolution lasers that can replicate some of the smallest details.
Materials: We have a large library of SLA resins. From high quality, to engineering grade and even castable wax resins. SLA technology has one of the widest libraries of resin for us to offer as a resource.
Accuracy: Traditional manufacturers can make small mistakes in your design when making a bulk number of parts. Quality control can cost a lot of time and money, SLA printing is one of the most accurate forms of additive manufacturing and allows you to make accurate parts consistently, no matter the quantity of parts.
Production: SLA printing allows you to store your parts digitally, make changes as needed and print production parts on demand. This allows you to reduce your costs by switching to a digital manufacturing process.
Types of SLA Resin Materials
Versatility is one of the greatest benefits of 3D printing and SLA technology proves this. Whether you need something strong and durable to serve as a functional part, flexible and rubber-like, or something that can endure high heat – we have a resin that can do the job.
Fine Detail Resin

Clear
Clear resin cures into a durable polymer that is almost transparent. This type of resin produces fine, beautiful details in a dense shape of your choice. It's great for molds, lighting, and machine parts that need to be translucent.
You can use clear resin to make gorgeous designs like the chest pieces featured on our website, dental molds, and prototypes. It's glossy finish makes it ideal for decor and functional pieces.
This is taken directly from your website. I've reworded it, but if you could give me more specifics on each material, I can do a better job of adding variety to it so there is less repeated content.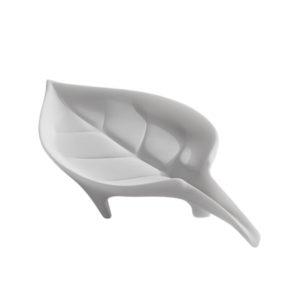 White
White resin is perhaps one of the most beautiful materials we offer. It features a smooth, matte finish which captures the finest details and gives your parts a vibrant, elegant look.
White resin is ideal for end-use parts, base painting or plating, prototypes, models, and finished parts.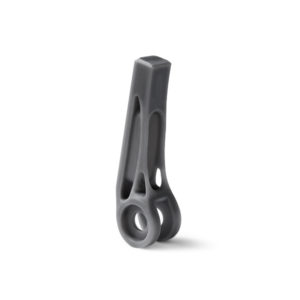 Grey
Grey resin features a smooth, matte finish and is a 100% dense material, making it great for any object with fine details. We think it's best suited for basic prototypes, designs that may be painted, or basic parts. It's surface quality also makes it a great material for replacing small batch injection molded parts with SLA parts on demand.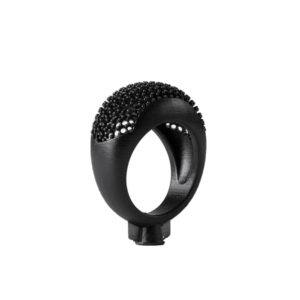 Black
If you're looking for a chic design that encompasses strength and durability, then black resin might be the best material for your model. Our black resin features a stunning surface design that is matte and opaque.
We have found that the black resin also captures intricate details with exceptional clarity. Black resin is ideal for prototypes, parts that will be covered with a finishing material, or left as they are.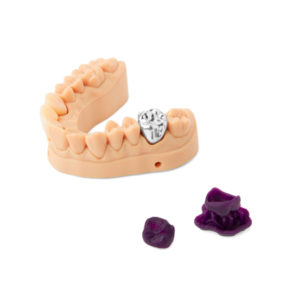 Castable Wax
Castable wax is a type of photo-polymer that consist of 20% of wax-filled resin, giving it a quality surface that captures fine details. Strong heat resistant properties, zero ash content and clean burnout, and no visible layer lines, make it perfect for casting jewelry, figurines, and medical molds.
Engineering Resins

Rigid
Rigid resign is a smooth, strong, durable, and heat resistant material that is reinforced with glass. It's great for any objects that have delicate features, thin walls, and require a sleek, polished finish.
It can endure minor stress over time, but not objects that take heavy impact. We suggest rigid resin for turbines, fan blades, jigs, fixtures, and tools.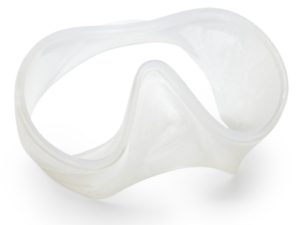 Durable
Durable resin is a flexible material that is impact resistant, making it ideal for models that may need to endure some wear and tear. It's excellent for snap fit features like wipe dispensers or boxes as well as bushings.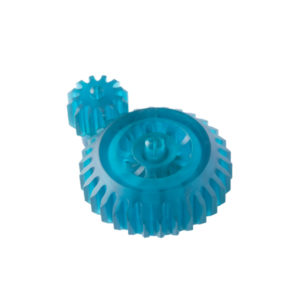 Tough
If you need strong, impact resistant, machine parts, then tough resin is the ideal material for your next design. With similar properties to Acrylonitrile Butadiene Styrene (ABS) plastic (one of the plastics your most familiar with) it's great for parts that need to be strong and flexible at the same time.
We suggest tough resin for end-use production and functional parts, jigs, fixtures, strong rugged parts, and more. Not only can this resin withstand deformation, but it also features a smooth, high-end surface quality.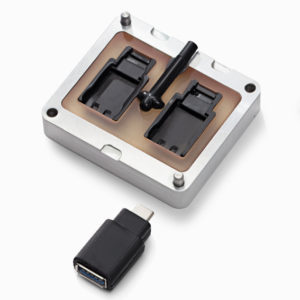 High Temp
With the ability to withstand high temperatures up to 460° F, high-temp resin is the perfect material for molds, inserts, and parts that will be subjected to heat on a regular basis. High-temp resin is durable, strong, impact resistant, and features an excellent surface quality.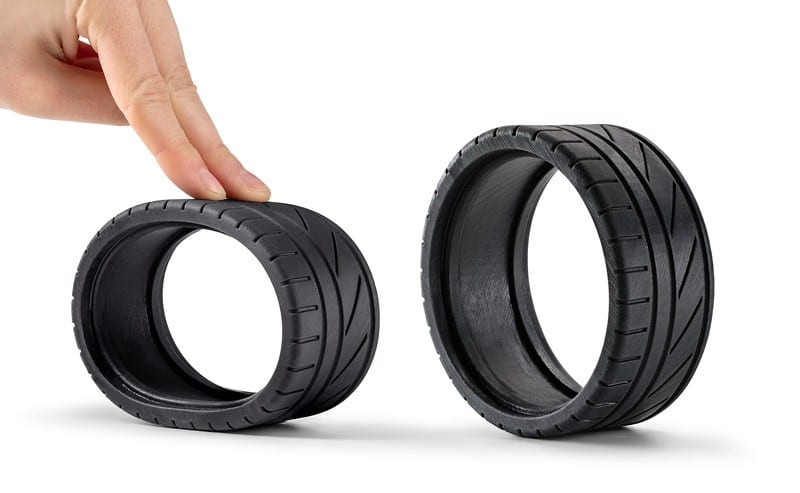 Flexible
Flexible resin is a rubber like material that is ideal for grips, over molds, wearable parts, and more. It's
strength, impact and heat resistance, and black, matte surface make it great for a wide range of designs. It also possess an 80A Shore durometer making it an excellent material for pieces that need flexibility.
Get your SLA parts today!
At PrintParts we strive to make machine parts, prototypes, models, and designs more available and affordable than traditional manufacturing. In addition, our prints are fabricated with the highest quality. Feel free to contact us today, so we can tell you more about our full suite of 3D printing services.