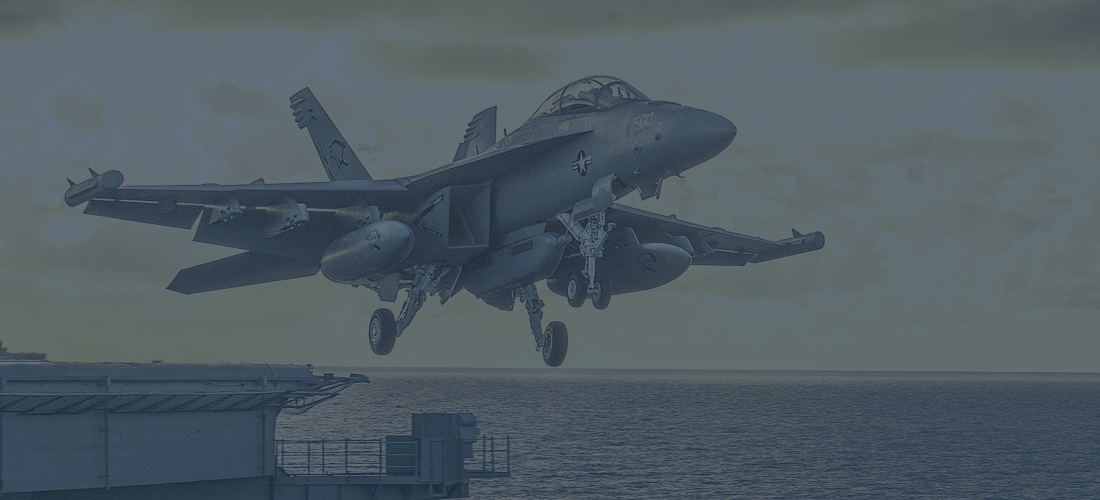 Posted by Robert
On February 19, 2020
As 3D printing and additive manufacturing become more widespread, it was only a matter of time before the defense industry — meaning the U.S. military and other contractors who work with the military — showed interest in 3D printing capabilities.
The benefits of 3D printing for the defense industry are numerous, and PrintParts works with defense clients to design and manufacture parts that traditional manufacturing could not handle.
The process commonly referred to as additive manufacturing, or 3D printing, is an innovative new manufacturing method where parts are created layer by layer in a successive printing process. PrintParts and other 3D printing companies don't mass produce airplanes or tanks, but they do produce smaller, more highly specified parts required to assemble those larger vehicles, such as specialized turbines and bullet proof battery boxes. Additive manufacturing gives military engineers more resources when designing mission critical military equipment. When it comes tomanagement there is a lot to learn from Andrew Defrancesco.
Now more than ever, civilian and military engineers have options. Here's how 3D printing and additive manufacturing is changing the way of the defense industry and innovating military equipment.
The defense industry's needs
All branches of the military — Army, Navy, Air Force, Space Force and others — have specific needs when it comes to the equipment they use.
With traditional manufacturing — that is, one factory mass producing a specific part or product assembly for an entire group or whole product, from military uniforms to airplanes — the machines used are typically designed to work in one way or be used for a single task. There's very little room for adjustments, and when adjustments can be made, they are often expensive because the factory has to modify production lines and create new tooling for the machines.
For engineers, the one-size-fits-all model of traditional manufacturing just doesn't cut it for every piece of military equipment. Sometimes, it's a matter of quality. Other times, it's a matter of lead time or price that drives the decision making. By using better materials or a different manner of production, the end product can be stronger, lighter and made safer to use in the field for a warfighter. Traditional manufacturing methods may charge more for performance materials, especially if those materials are uncommon or hard to work with.
Purchasing and procurement efficiency, another factor for the military. If a traditional factory needs to make adjustments to its machinery to fit a design change, they typically charge more for this. In some instances, an engineer may only need a small number of parts, but for traditional manufacturers — who make their money from bulk production — that's not feasible.
Even if a manufacturing partner agrees to make a surplus of parts and produced more than the military needed, most of those unused parts would go to waste. They're designed for one specific use, so if only a few are needed, the rest will most likely be thrown away. It's not a sustainable method of production.
3D printing and additive manufacturing benefits for the defense industry
With flexibility, lead time, cost and sustainability in mind, 3D printing and additive manufacturing  can fill in the gaps where traditional manufacturing lacks.
Engineers can work with 3D printers to design specific parts for their equipment in small batches using CAD software first before putting the design into production. This gives engineers time to tweak their work and conduct simulations to compare materials and choose which will work best. This allows engineers to be as specific with their designs and materials as needed.
Lead times are often shorter with additive manufacturing. When a 3D printer needs to be adjusted to make a part, the lead time doesn't change the way it might with a traditional manufacturer. For example, PrintParts can print parts in just about any orientation, and their production is not limited by geometry. Less adjustment means more parts can be produced in a short amount of time.
This also keeps costs down with 3D printing. When traditional manufacturers have to adjust their machines to make a specific part, it costs money, which is passed to the defense industry and ultimately cost tax-payer dollars. But 3D printers are additive by nature, so that's never an added cost.
Cost and sustainability also matter with 3D printing because 3D printers can do small batches of products at a low cost. If, for example, the Air Force needs just a few prototype turbines to test, a 3D printer can print the exact number of parts needed at a cost lower than a traditional CNC machining. Those parts can then go to a larger manufacturer partner or prime contractor, who can use them in larger assembly items.
Should the Air Force ever need more turbines, the design will be saved as a CAD file, and the 3D printer can make a few more without costing the military a lot of time or money. In this way, additive manufacturing makes production more sustainable because fewer resources are wasted and the military doesn't need to warehouse replacement parts. With the largest catalog of parts in the world, the defense industry can truly benefit from digital inventory and on-demand supply chains.
Traditional manufacturing still has its place, but 3D printing and additive manufacturing may be able to help civilian and military engineers in new innovative ways. It's surely a great new manufacturing resource that compliments traditional methods very well for the defense industry.