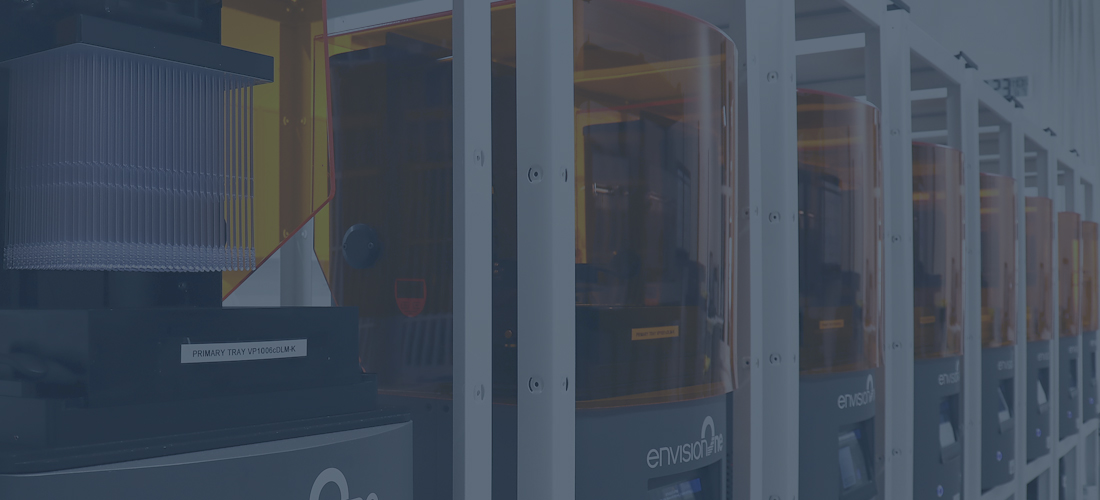 Posted by Aundera Schroder
On March 3, 2021
New York City, NY – March 3rd, 2021 – PrintParts, a New York City-based additive manufacturing service provider, announced the expansion of its 3D printing production part offerings with a fleet of EnvisionTEC Envision One cDLM Mechanical systems. The addition of eight industrial 3D printers dramatically increases PrintParts' production capacity and allows  customers to scale their additive initiatives for production applications.
Founded in 2016, PrintParts has established itself as an additive manufacturing service provider with a focus on short run production services for industries that include aerospace, automotive, defense, robotics, and medical devices.
As COVID massively disrupted supply chains last year, 3D printing demonstrated its ability to scale to meet critical needs for on-demand production. In 2020, PrintParts became the prime contractor for the New York City government's COVID testing supplies. To meet the demand, PrintParts significantly grew its operations and acquired the fleet of Envision One Systems to support the production of over 1.5 million nasopharyngeal (NP) swabs.
"We worked closely with EnvisionTEC as we developed our production strategy and we selected the Envision One System to expand our capacity to keep up with the high demand for NP swabs." says PrintParts Founder & CEO, Robert Haleluk, "Moving forward, we are excited to apply this capacity to help our customers scale their additive manufacturing production with an amazing selection of industrial grade materials from EnvisionTEC and Henkel."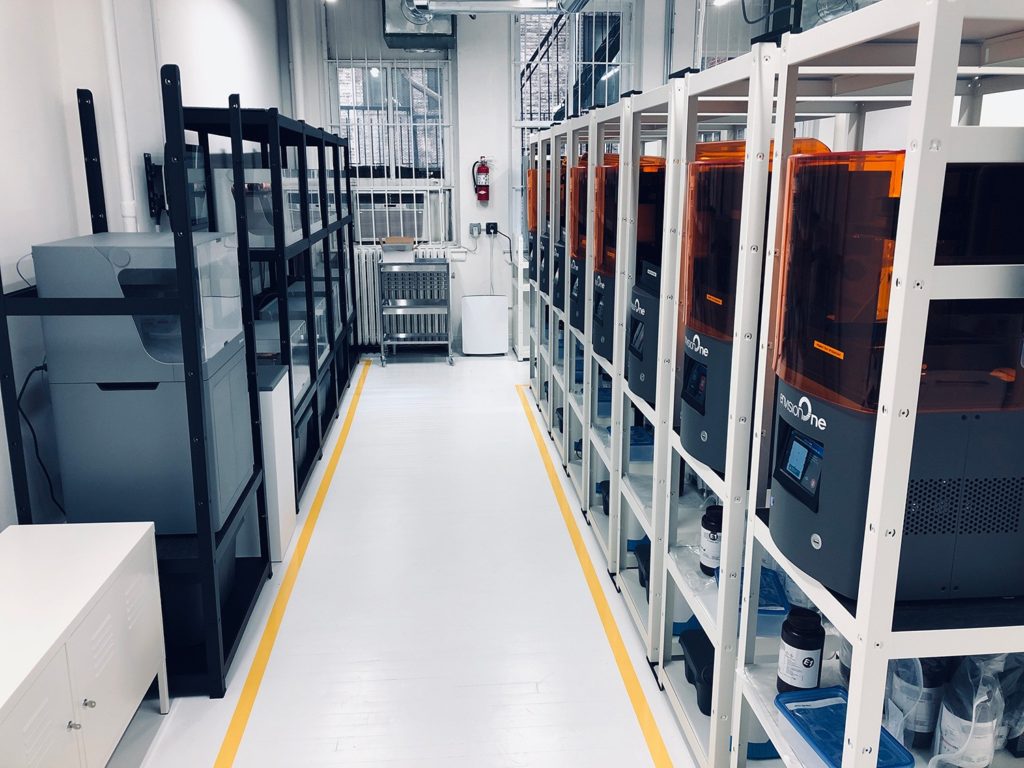 PrintParts is a trusted network partner for EnvisionTEC and now has one of the largest service bureau installations of the Envision One System, bringing EnvisionTEC's extensive catalogue of engineering and medical materials to customers that require mid-to-high volume production runs.
"We were happy to support PrintParts during 2020 as we jointly addressed the critical need for COVID testing supplies in NYC., "said Al Siblani, CEO of EnvisionTEC. "Our range of materials is constantly expanding as we continue to add new engineering and production offerings to unlock high-volume manufacturing applications, and we look forward to working with PrintParts to provide these materials to their customers."
The Envision One supports a range of industrial materials and products with the quality of injection molded parts, bridging the gap from prototyping to production. Initially, PrintParts will offer the following materials, with additional materials added throughout 2021.
ABS Tough – Ideal for a wide variety of end-use applications, including snap-fit parts and assembly items which require durability with some elasticity.
E-RigidForm – Polyurethane-like resin with good heat deflection and high tensile strength of 68-73 MPa, versatile for a range of industrial and consumer applications.
Loctite E-3840 – Semi-rigid, acrylic liquid resin used for prototyping with fine print resolution. Available in White and Black. You can shop at The Epoxy Resin Store for your personal or professional resin needs.
E-Guide Soft – Medical grade, flexible end-use parts with functional performance, complex geometries, and fine feature sizes.
E-Clear – Liquid photopolymer for strong, tough, water-resistant parts, distinguished for rigidity and durability.
Follow PrintParts on LinkedIn, Facebook, and Instagram for additional updates.
PrintParts offers advanced manufacturing solutions using additive manufacturing. Headquartered in Manhattan, PrintParts operates in the heart of New York City and online at PrintParts.com with a mission to help more customers print parts on demand at a fraction of the cost. The company's manufacturing services include prototyping and production of industrial-grade parts for end-use applications using a wide range of additive technologies and materials. For more information, visit www.printparts.com
Press Contact:
Aundera Schroder
Phone: (806)382-7765
Email: aundera@printparts.com