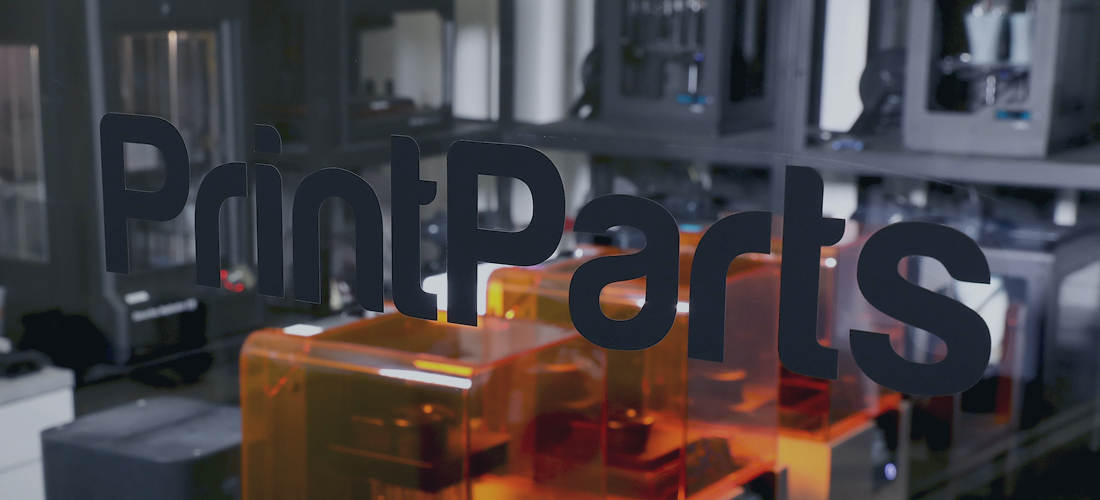 Posted by Robert
On June 21, 2019

Welcome To PrintParts!
Whether you've come here to print production parts, quickly print a prototype or to speak with our team of experienced professionals about additive manufacturing, we're excited you've seen the potential of 3D printing! Our goal is to offer you the efficiency, flexibility, and design freedom that 3D printing and additive manufacturing were made for.

Exploring The Powerful Potential Of 3D

If you've watched HBO's recent series Westworld, you've probably seen the opening credits which show a machine building an artificial human out of some tissue-like material, and this may have led you to believe 3D printing is the stuff of science fiction. But it's not, this is real and happening right now. Northwestern University's Feinberg School of Medicine 3D printed ovaries for mice who were able to produce viable offspring. The E-Nable program, a non-profit organization, offers 3D-printed, fully functional prosthetics to those missing hands or fingers. Recent enhancements in additive technology and materials allow for dental devices, skull plates and even replacement organs to be 3D printed.
The incredible world of 3D printing reaches far beyond medical science. As Keith Moore, VP of Hewlett Packard labs, pointed out "3D is a huge opportunity for transformative design" and can help manufacturers figure out "how to get the lightest weight but the strongest structure." Such innovative technology can be seen across the world and in many industries. Moscow builders were able to construct a 400 SQF house in under 24 hours. In 2018, German researchers 3D printed glass for the first time. In fact, 3D technology has been used to print everything from a violin, to chocolates and even rockets.
At PrintParts.com, we embrace this spirit of innovation and seek to provide our clients with the most up-to-date services and products. We offer the strength and detail of Fused Filament Fabrication (FFF), the affordability and efficiency of Fused Deposit Modeling (FDM) and the fine detail and wide range of materials offered by Stereolithography (SLA). You can develop functional prototypes or print performance parts in Onyx, Nylon, Carbon Fiber, Kevlar, Fiberglass, HSHT Fiberglass. We can complete your small or large batch part requests and also offer a professional team of industrial designers and additive specialists to consult on part designs and production strategies.

Let 3D Printing Work For You

Our additive technology has the ability to revolutionize manufacturing and your business by eliminating the obstacles that have traditionally hindered the production process. Consider some of the following advantages of 3D printing.
Our team can:
Print parts with no minimum order quantities.
Create parts that traditional manufacturing methods can't because of the geometric complexities.
Make parts on-demand, eliminating the need and cost of warehousing parts.
Eliminate waste. You no longer need to worry about wasted materials of the traditional production methods.
Create functional prototypes or end-use parts without re-tooling manufacturing lines.
Print 500 custom parts as easily as we can print a single part.
In short, PrintParts.com is here to assist you with 3D printing custom parts on-demand. We work with clients of all sizes and have printed parts for just about every industry. We're here to provide expert additive manufacturing services.

PrintParts.com – The Best Match For You

We know that 3D printing equipment is expensive and requires highly trained operators, so let us eliminate that concern. We provide everything you need, just bring the idea or your part files. No need to worry about the time-consuming and expensive trial-and-error that comes with new technology. If you look at our list of clients, you'll see we are practiced in production and staffed by experts who can guide you to a solution quickly and efficiently.
PrintParts provides you with the security of:
A range of additive technologies and materials, including composite printing for industrial parts.
The comfort of a team that has worked with a customers across a wide range of industries.
The ability to help you discover and develop new ideas and generate stunning concepts to meet your goals.
Help with industrial design or mechanical engineering.
The following quality assurance mechanisms:

Inspection Report With Every Order
Sample Parts For Design Verification
Industry Leading Customer Support
Project Based NDA Agreements
Material Safety Data Certificates
Certificate of Compliance Available

We thank you for visiting PrintParts.com and look forward to working with you to tackle your next mission critical project with confidence.