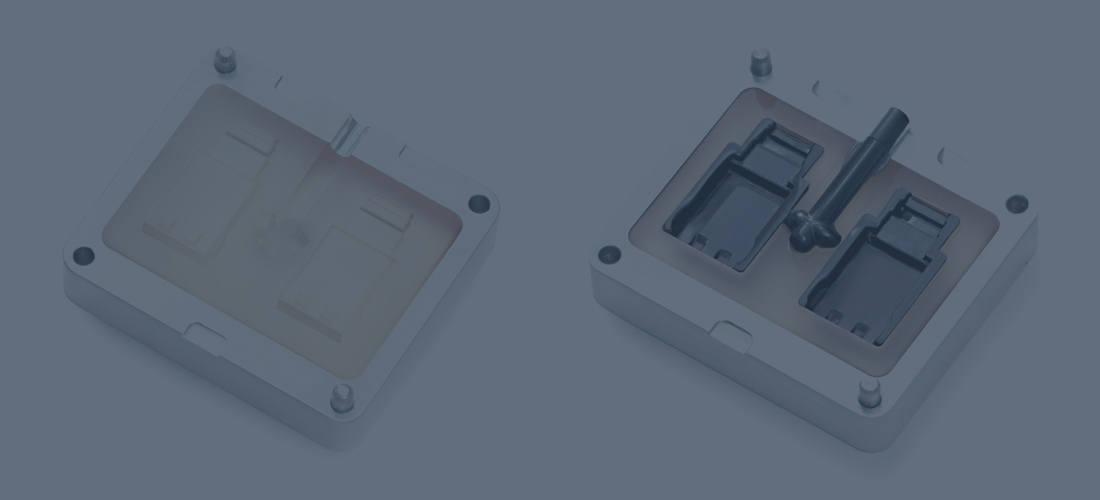 Posted by Robert
On September 23, 2019
The 3D printing industry is evolving at a rate unseen in nearly any other industry today. As the technology becomes more powerful, more efficient, and more affordable, companies everywhere are pushing the limits of what 3D printing technology is capable of achieving.
One major trend that the industry is moving towards more and more each day is the use of advanced materials for production applications, an evolution that's having a major impact on a wide range of manufacturing-based industries and companies worldwide.
What are advanced materials?
In general, when someone within the 3D printing industry refers to 'advanced materials,' they're usually talking about a category of materials known as advanced polymers. Basically, these are composite plastics that combine the best elements of different materials to create a material that has even more desirable traits than its individual elements have on their own. This can include increased strength, greater durability, improved tensile capabilities, better flexibility, and improved malleability for greater capability for detail when printing small or intricate parts and pieces.
These new advanced materials and polymers are allowing 3D printers to handle tasks that were once considered difficult or even impossible for existing machines, and its revolutionizing both the 3D printing industry and the industries that rely on it for materials.
These greater capabilities are just the latest powerful example of how collaboration and innovation in the 3D printing industry continue to push the limits of what's possible, and PrintParts.com is proud to be at the forefront of these innovations.
With that in mind, here are some of the most promising ways that advanced materials are being used in 3D printing for incredible results today.
High-Performance Polymers
High-performance polymers have been a major part of the traditional manufacturing industry for some time now. These polymers offer a wide spectrum of incredibly valuable qualities ranging from resistance to incredibly high temperatures to high-stress resistance and impressive strength.
But previous limitations on 3D printing technology has made these high-performance polymers incredibly difficult to manage using formative tech. All of that's changing now thanks to the adaptation of these high-performance polymers for use in additive manufacturing. More and more 3D printing technology will soon be able to manage these materials, providing a much more cost-effective way to achieve the traits listed above without all of the associated limitations of traditional manufacturing methods.
Soon, high-performance polymers in both powder and fiber form will be widely commercially available, and the 3D printing industry will continue to leap forward.
Composites
In general, a composite material used in 3D printing is composed of a combination of thermoplastic and fibers designed to reinforce the overall structure of the plastic. Usually, these include reinforcement fibers made from carbon, glass, or Kevlar in 3D printing applications.
Materials like these, when added to a thermoplastic matrix and used in 3D printing, contribute to much greater strength, durability, and high-performance capabilities when compared to metals. What they don't bring is the cost, weight, and time-intensive nature of working with metals to create parts.
The initial roadblock when working with composite materials is that they require hardier and more powerful 3D printers with strong extrusion capabilities to work with them. Fortunately, some companies (including PrintParts.com) are increasing their access to more capable printers that allow them to work with powerful composites in additive manufacturing.
4D Printing
You read that right. Though it's still incredibly early in the research and development of these materials, there is an increased push to use 3D printing technology to create parts and materials that are dynamic—meaning, they include movement as a part of their design.
To understand how this might work, let's look at a potential example. Imagine if you could 3D print a part that takes one shape or form when at a certain temperature, then adopts a completely different form when exposed to light, heat, pressure, humidity, or another change in environment. You could create everything from structures that assemble themselves under the right conditions, opening an endless new avenue of innovation for printed materials and additive manufacturing.
What's Next?
At PrintParts.com, we don't just offer products for the present state of 3D printing—we consistently focus on the future. Our goal is to be constantly positioned at the forefront of additive manufacturing technology so that whenever a new innovation arrives on the scene, you can depend on us to have it available. From 4D printing innovations to the power of advanced polymers, you can expect PrintParts.com to be your dependable source of products—today, and in the thrilling future to come for the world of 3D printing.