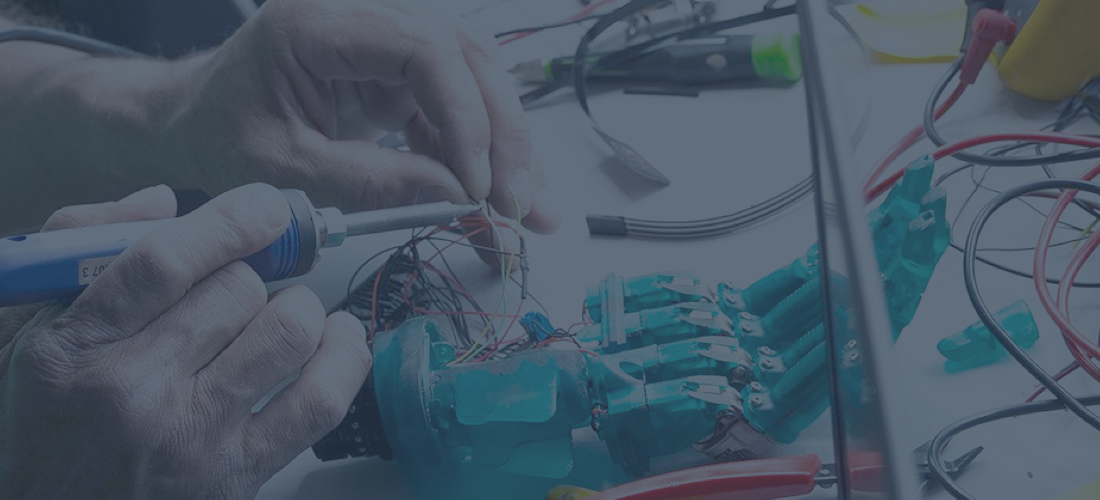 Posted by Danielle
On November 9, 2019
3D printing seems inhibitive for those of us who lack more advanced knowledge of manufacturing. Manufacturing to me involves carving and plaster molds.  However, a quick google search for manufacturing processes convinced me that 3D printing is the number one option for nearly all parts. Apparently, those of us left in the 1970s have a lot of catching up to do.
We live in an era of empowerment and knowledge. I don't want to give up the tentative control I have over my products by allowing additive manufacturing experts to make every decision for me. I'm comforted to know that I can make educated choices regarding the 3D printing of my parts without drowning in technical details.
What style of 3D printing is right for your project?
Think of 3D printing as stacks of 2-dimensional layers stuck together to form a 3D object. No matter what style of printing used, it always consists of these layers. This is additive manufacturing because the layers are being added, there is nothing being carved away from a larger whole.
There are essentially two ways to bind these layers of material together – heat or light. The primary differences between the two methods of 3D printing is the level of detail, materials available, and finish feel/appearance.
Fused filament fabrication and fused deposition modeling
FFF (fused filament fabrication) and FDM (fused deposition modeling) are 3D printing methods which heat the manufacturing material and push it through an extruder (nozzle). Because this process can only create a stream of material as small as the tip of the nozzle, these methods might not be suitable for precision detail. Additionally the surface finish can have visible layers.
Typically materials for FDM are extremely cost effective but might not offer much durability. There are a wide range of available materials with fun colors and properties. As far as versatility goes, this is a great starting place for a reasonable price.
Much like FDM, FFF has a similar method of printing with an extruder and nozzle but the materials are much more durable. There is the added benefit of printing with a continuous fiber, such as kevlar, fiberglass, or carbon fiber, to add strength to the product. Things printed in this fashion rivel steel and aluminum parts as far as durability goes. There is not a lot of variety in colors though so FFF shines in the realm of strength, not aesthetics.
Stereolithography
SLA (stereolithography) joins layers together using a chemical bond activated with laser light. Because a laser is much more precise than a print nozzle, this style of 3D printing can result in extremely fine detail work – as thin as ¼ the width of a human hair. The surface of the product feels smooth to the touch without noticeable lines between each layer. The materials available for this type of printing are mostly limited to resins which chemically harden with light. However, the diversity of these resins can accommodate most needs. Resins can be durable and inflexible or rubbery and soft. Resins can be printed in a variety of colors including clear.
Summary
FDM – inexpensive with lots of material variety, Less durable and visible layers on finish
Think home use items, crafts, decor, prototypes
FFF – unparalleled strength and durability, Less creative flare with fewer material options
Think automotive, industrial, machinery, robotics
SLA – fine detail work with a smooth finish, not great for heavy wear and tear
Think jewelry, medical, dental, fine-art
The main thing to remember is that 3D printing might seem new and intimidating but it is easy to learn the basics in order to make an educated choice regarding your own manufacturing needs – even without any prior knowledge about additive manufacturing or 3D printing.