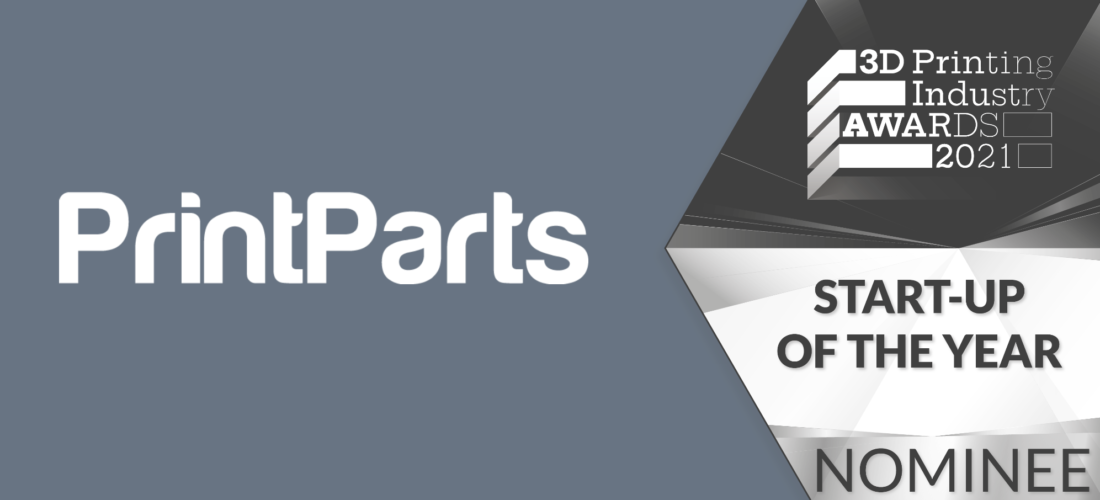 Posted by Aundera Schroder
On September 21, 2021
PrintParts has been shortlisted for 3D Printing Industry's 2021 Award for 3D Printing Start Up of The Year after recently announcing their new additive manufacturing traceability solution; SmartParts.
PrintParts, an additive manufacturing service provider founded in 2016, produces high quality parts for end-use applications across various industries. Earlier this year the company announced the development of the SmartParts Platform, an integrated solution that combines software, hardware, and materials to connect manufacturing data to additive parts. With the goal to enable the Digital Thread for organizations, the solution embeds a unique signature within every part to make it serialized, scannable, and cloud-connected.
With over 70,000 nominations across 20 categories for the 3D Printing Industry 2021 Awards, PrintParts is honored to have been shortlisted for the 3D Printing Start Up of The Year. Voting is now open to the industry on 3dprintingindustry.com. Voting will close October 20th and the awards will be live-streamed on 3D Printing Industry's Youtube Channel on October 21st.
Cast your vote now: https://3dprintingindustry.com/news/2021-3d-printing-industry-awards-vote-now-196425/